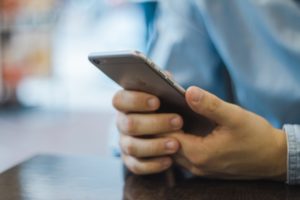 SO EASY EVEN A NOVICE CAN USE IT!
Technological advancements in mobile videoconferencing is fast making it the "go to" product for remote depositions.  By far the least expensive route for live web streaming, mobile videoconferencing is now a simple, secure, and efficient way to bring your witnesses into the deposition, courtroom, arbitration or simply to interview prospective expert witnesses.
Today, you literally carry it in your pocket. Polycoms as well as PC laptops, Android devices, MacBooks, iPads, tablets, iPhones and smart phones with a camera can all be used to connect with you.
Our office can even record your online mobile videoconferenced deposition.
For a complimentary test call and further information, contact Advanced Reporting Solutions today.