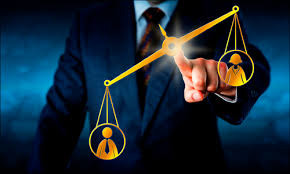 There are a few varieties of this product to offer.
One increasingly popular form of a video settlement brochure is when you as the attorney record a personal message, directed solely to the person you intend to sue. Looking your opponent in the eye as such, with a recorded personal message directed to them alone, is extremely impactful. Detailing the charges you intend to bring against them, the offenses or damages incurred by your client can only but let them know you mean business. Advising them of your knowledge of where they work, the impact these soon to be public charges will impact their work or social life can be very intimidating.
Alternatively, settlement Brochures provide an opportunity without any qualms, to let to showcase your client's story, and to help you create visually dramatic and powerful videos to offer as a preview before trial. We help you accumulate a library of interviews with your client's family, friends, co-workers, and experts. We'll custom-design graphics, and integrate admissions and contradictory statements when applicable. Video Settlement Brochures will allow you to present complex issues in a clear, persuasive format that can help generate the best result for your client.
Settlement Videos have a unique advantage when working towards a settlement: Your message is finely crafted and repeatable every time. Unlike a paper-based settlement brochure where the reader can "skim through" your demand, video has the unique advantage of being linear in nature. The viewer simply watches your presentation from start to finish. There is no turning to the last page just to "get to the bottom line." Additionally, it is more than just a document; it is a well organized, persuasive presentation within a professionally produced documentary.
Because the SV is sent to insurance adjusters, in-house counsel, CEOs, and/or defense counsel, it gives the plaintiff the opportunity to communicate directly with the ultimate decision-makers. When corporate executives get an uncensored look at how their case could play out in trial, a settlement is more easily obtained. This can be a VERY powerful factor leading to a quicker and more favorable settlement.